EXECUTIVE DIRECTOR/ WOMEN'S MINISTER
Shantell Bogle is a native of the Kingsport/ Tri-Cities area. Her education includes a degree in mass communications, advertising/ public relations and business. She also has an education in leadership and Bible and is an ordained Christian minister. She serves our city as a member of the Kingsport homeless coalition and a working member of it's direct care team, a group of providers working to triangulate care for the homeless of our region. She is the founder of the Women's Advocacy Council of the Tri-Cities, and is actively working to link women's resources across our region. Shantell has served as Oasis of Kingsport's Executive Director since October of 2016.
Over the past twenty five years she has served the Kingdom in various roles as Youth Pastor, Worship Minister, Pastoral Assistant and Evangelist. The focus of her heart is to preach the truth in love, and reach broken women with a message of hope. Shantell wants to encourage and strengthen the Christian bond between women to strengthen the body of Christ. Her mission is be a light to her community, and a true and passionate representative of Jesus Christ.
Shantell is also the founder and evangelist at Jesus Woman Ministries and is available to speak at other ministries and groups. For booking information, please send an email to: oasiskpt@gmail.com
She is an active member of the NCAM and her local church, Judah
Church, located in Bristol Tn. Shantell has been married to her husband Brandon for over 25 years, and has an adult, married, daughter.
Shantell@oasiskpt.org
Amy Renye-Director of Volunteers / Administrative Assistant
Amy Renye has years of ministry experience, serving our region in various capacities. She has a Bachelor of Science in sociology from East Tennessee State University and is a licensed, ordained minister and certified chaplain. Amy has served Oasis as a volunteer, teacher, minister, board member for the past six years; also serving as Board President during 2019-2020 and was an integral part of Oasis' survival during the COVID Pandemic. She also labors at Oasis as a lay minister and faith-based counselor. In addition to serving Oasis, she serves as the Housing Navigator for the homeless coalition's direct care team
Martha Pendley - Co-President
Martha Pendley has served as Grant Writer for the past two years. She previously served as Board President in 2018 and served for three years as Secretary. She attends First Presbyterian Church in Kingsport where she has been a member of the Outreach and Evangelism Committee for over 10 years and has served two terms as a Deacon. Martha has a heart for missions, and for the ladies at the Oasis of Kingsport. She has also completed three mission trips with FPC to Guatemala. Martha is retired from Upper East TN Human Development Agency, and holds a BS in Human Services from ETSU, and an AS in Early Childhood from Walter's State. She now serves as out 2022 Vice President. 
Missy Quillen -Co-President
Missy Quillen is a native of the Tri-Cities area. She worked in the medical field as an imaging technician for a number of years before coming to Oasis to serve in 2015. Since then, she has served the Oasis in different capacities including volunteer, lay board member, secretary, and in recent years, board president. Missy has a heart for women's ministry. She has gifts of hospitality and compassion. She has two children and three grandchildren. She resides in Church Hill with her husband JR and goldren retriever Renfro.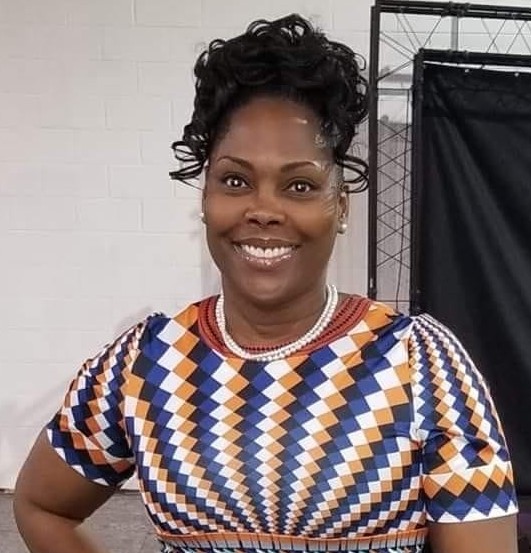 Hope Turner - Vice President
Hope Turner was born in Queens New York. She moved to the Tri-Cities with her family around 16 years of age. Hope is now retired from very successful 21-year career in the United States Army, where she was based abroad for many years and did duty in both Iraq and Afghanistan, during the operation enduring freedom campaigns. She is the founder and president of There's Hope Outreach Ministries and the owner of There's Hope LLC. based out of Bristol VA. She is also the President of the women's auxiliary for district 23 of the PAW and the Executive Director of the Women's Advocacy Council of the Tri-Cities.
Fredna is a christian who grew up in the Methodist church near BMS. When she married Steve 46 years ago they found a church home in the missionary Baptist church. They have two sons, Anthony and Aaron, and six grandchildren. She married for love and stayed for the grandchildren. She is retired from Eastman after 32years and received her bachelors degree in 2001 from Milligan while working full time and going to school. She has been praying for the Lord to lead her to a ministry where HE can make a difference. Fredna is looking forward to seeing what the Lord has in store for Oasis and their mission as a board member and volunteer.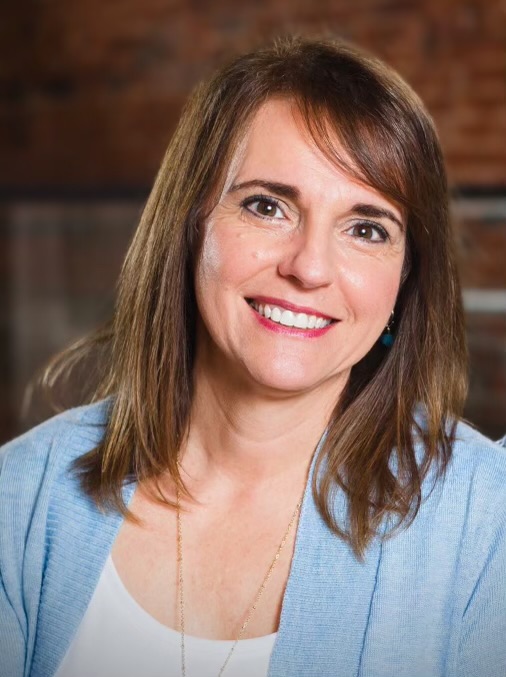 Dana Helton moved to Kingsport in 2017. She began searching for community ministry opportunities and learned of Oasis for which she began volunteering in October of 2021. She attended Anderson University in Anderson, Indiana graduating in 1988. She went on to obtain her law degree at Thomas M. Cooley Law School in Lansing, MI graduating in 1991. She is a licensed attorney in the state of Tennessee. Her professional experience includes divorce proceedings, social security representation, in-house counsel for a medical management company and for Ballad Health. She is an active member of her church, Kingsport First Assembly, located in Kingsport, and currently serves as President of K1 Women's Ministry as well as the worship team. Her hobbies include reading, playing the drums and piano, traveling, scrapbooking and quilting. Dana has been married to her husband Charles for over 21 years, and together they have six children and twelve grandchildren.
Erin Gray is a long-time native of Kingsport where she resides with her two beautiful children. Has aMaster's degree in Social Work she obtained from ETSU and has worked in various settings in her career. She also has served in missions in China where she learned about other cultures and had experiences with the underground churches. In her most recent position, she serves the homeless of our community as the homeless liaison for the City of Kingsport. Erin is a co-organizer and leader in the Kingsport Homeless Coalition and a co-founder of it's direct care team.
Gail Newton has lived in the Tri-Cities area for over forty years. She is currently retired from a fifteen year career in our local radio and tv industry. Her heart is to use this time to serve in ministry. She currently serves our community at our local Kitchen of Hope and first served Oasis as a volunteer. She has been at active member of our Oasis Board of Directors since 2020
Denise Hensley is an active member of First Christian Church in Johnson City Tennessee, where she serves on the Greeting Committee.  Denise also participates in a monthly luncheon called Faithfully Business, which is a Christian business women's ministry sponsored by Summit Leadership Foundation. Denise has 4 beautiful grandchildren.  She loves to cook, listen to music, watch the Hallmark movies and spend time with family and friends. Denise has a favorite bible verse which is Jeremiah 29:11: "For I know the plans I have for you," declares the Lord, "plans to prosper you and not to harm you, plans to give you hope and a future." It reminds her that God has a perfect plan for her and her future. She is excited to see what part The Oasis will play in that plan. 
Bobby is a Tennessee native and graduate East Tennessee State University. He has worked in the broadcast industry for last 40 years as news and production director and more. He also has and continues to serve as chaplain for our local hospital and local race venues. Bobby received his degree social work in 2018 from King University. While serving our community in various ways he discovered his heart for the broken and less fortunate of our city. He has worked consistently for the last five years to improve the lives and aspirations of our homeless population. Bobby is has served as Oasis 2018-2019 Board President and continues to serve our community as Board President of Kingsport Homeless Ministry, he is a member of the Kingsport Homeless Coalition and Direct Care team. Bobby is a chaplain for Ballad Health, Bristol Motor Speedway, Kingsport Speedway, Volunteer Speedway. He Attends Church at Hosanna Fellowship in Johnson City, Graduated King University in 2018 with a Bachelor of Social Work.
The Oasis of Kingsport organization is governed by an Executive Board of Directors; comprised of three non-voting members – Executive Board President, Executive Director, and the Administrative Secretary; eleven voting members, which include officers and lay members. 
Oasis of Kingsport Board candidates are carefully selected by standards which include but not limited to higher education or the equivalent of professional career or ministry experience and are evaluated for maturity, competency, moral character and goodness of fit. If selected, the candidate is extended a formal invitation and voted in by the Board of Directors Majority vote.