The Oasis was founded in June of 2014 by Kermit Addington with the help of partnering churches and business in the Kingsport area. John and Pam Robinson provided an additional building on their property which was used as the very first site for Oasis. This building on Sullivan Street was Oasis' home for almost seven years. Kermit Addington had a heart for the low-income population as well as a passion for his local community. He originally founded the Oasis around the laundry and shower concepts feeling that women would find a common ground and foster community through their gathering for laundry and conversation. Today the Oasis has evolved into a full Women's Ministry with a myriad of different programs and services to minister to "ALL WOMEN"
Christian Counseling, Encouragement, Prayer, Recourse Connections, Mentorship, Fellowship, Education & Community… for ALL Women
Classes and programs that promote faith, teach important coping & life skills, & aid spiritual and personal development
Endeavor to foster unity among Women, highlighting our many commonalities, celebrating our unique differences, tearing down the walls and barriers that build up stereotypes & catty behavior, celebrating our unique differences
Additional programs specifically geared toward recovery, rehabilitation, abused women and programs for indigent individuals
"The mission of the Oasis of Kingsport is to encourage and equip women of all ages and demographics through faith-centered support, education, and fellowship; setting an atmosphere for encouragement, growth, and overall transformation."
"Our vision is to be a support and light to the women our community and surrounding regions through various types of ministries, such as educational classes and programs, Christian counseling and referrals, mentorship, support groups, Christian fellowship, online ministry through various social media and internet outlets, as well as community outreach and ministry to local churches and women's groups, as we endeavor to spread the gospel, encouragement, and unity to "All Women"
The first part of the Great Commission from Matthew 28:19 reads, "Go Ye Therefore and Teach All Nations…". We are equipped with the Love of Christ and the Word of God to share with the Ladies at Oasis what Jesus Christ has accomplished for all of us.  With this in mind we encourage and serve each lady as we engage in their lives.  We at Oasis believe that everyone is Called and Gifted by God to Serve One Another.  "Just as the Son of Man did not come to be served, but to serve…," therefore, we as volunteers are called to Serve
 The Bible is the true, inspired word of God.

Jesus is the central figure of the Christian faith and is the Son of God.

Jesus being fully deity, also became fully man, and suffered all things as a human like us.

Jesus, the Son of God, became the ultimate sacrifice, willingly laying down his life on the cross for our sin.

Jesus was laid in a tomb for three days and while in the grip of death, visited Hell, taking the keys of  Death, Hell,  and the Grave, securing eternity for all who will receive him.

Jesus rose on the third day,  walked among men, showed himself alive to his disciples, and ascended to his father in heaven with the promise of his return.

Jesus is coming back again for all those who receive him as their personal savior and he lives forever more!!

We believe that in JESUS there is restoration, healing, and deliverance here on Earth and because he lives our home is secure in Heaven when we receive him.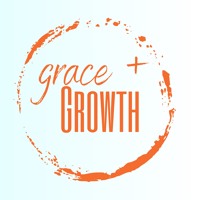 We are not a homeless ministry (We are a women's ministry. We have a program specific to ministering to our homeless population and working with our Kingsport Homeless Coalition to facilitate cohesive care. We minister women of all socioeconomic and social means. 

We are not a laundry mat, nor do we provide a paid laundry service, however we do have a laundry facility that ministers to the needs of women who do not have a washer and dryer in their home and / or access to funds for paying to launder clothing at a paid facility.  (We ask for a $0.25 cent donation to wash and dry a load of laundry)

We are not a food pantry, soup kitchen, or clothing closet. We keep some clothing on hand to meet small scale needs.

We are not a childcare service. 

We do not provide cash, pay utilities, or provide transportation. We refer out to other agencies that provide means for these particular needs when available. 
HOW WE SERVE WOMEN IN LOW ECONOMIC CONDITIONS
7 washers and 7 dryers available
All detergents, softeners, and extras provided
$0.25 offering

Shower area
Salon –Free Hair Cuts
Offering gathered at the end of the month and sent to another program or ministry in our community as an offering
Resource referrals

Developing and maintaining a constant network of resources and contacts
Referrals for single moms for childcare, transportation and job solutions
Referrals for retired and disabled women

Individualized mentorship / counseling / case management 
Networking with our local housing entities and programs

Working closely with our city and United Way's homeless liaisons in uniting programs to tackle the issue of homelessness in our area.
Issuing Homeless Letters (must give references)
Must sign Homeless Reference
In the recent year we have moved to a brand new location: 1102 Mill Street, Kingsport 
The Oasis is located right off Gibson Mill Rd where the Kingsport Mill used to be located. Going toward the highway on Gibson Mill you will turn left onto Gibson Street, or Mill Pond Street, which are adjacent to Mill St and our location. If turn in from 11w beside SUBWAY then your turn on Gibson street, or Mill Pond will be on your right. The Oasis is located on 6acres of beautiful lush green property with a fence surrounding it's upper property space.